The iVentiv community brings together the most experienced and knowledgeable leaders across nations, sectors, and job functions. Below, you can find various videos, blogs, and articles with expert insights around learning and development, talent management, executive development, and more. To get involved and network with HR experts from around the world, register for an iVentiv event today.
Novartis, Community, and Wellbeing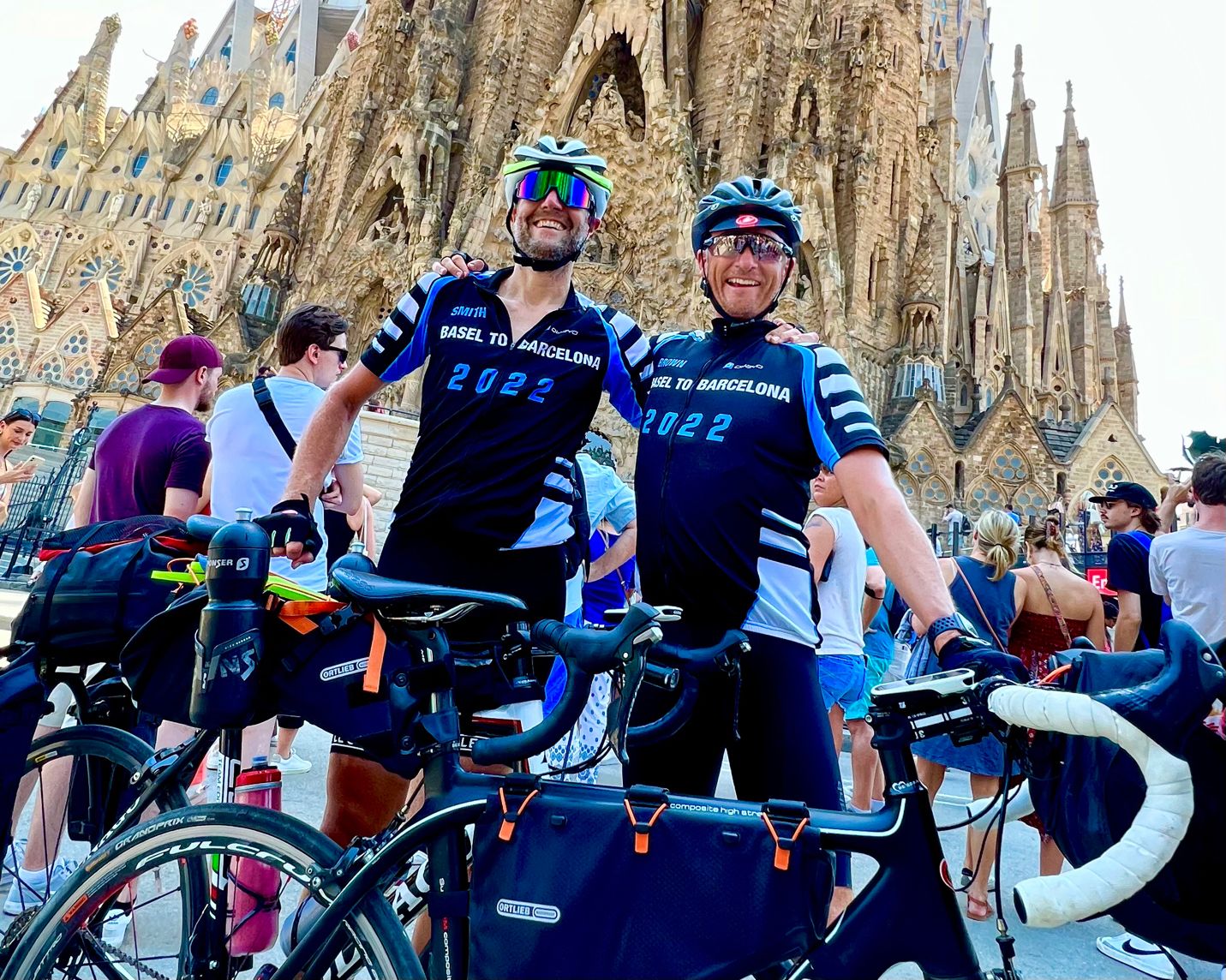 Community is an important value and one worth celebrating, irrespective of its business application. iVentiv has always provided you with a forum in which a real community can grow and genuine connections can be made.
For this blog, we spoke to one of iVentiv's most long-standing friends: Simon Brown, Chief Learning officer at Novartis. Simon has invited the iVentiv community to the Novartis HQ on several occasions to share ideas, learn from one another, and unite around common causes.Community goes well beyond L&D, however, and on this occasion, we wanted to connect with Simon on his commitment to another cause: helping those suffering from Alzheimer's. Read more here
L&D's Role in Tackling Climate Change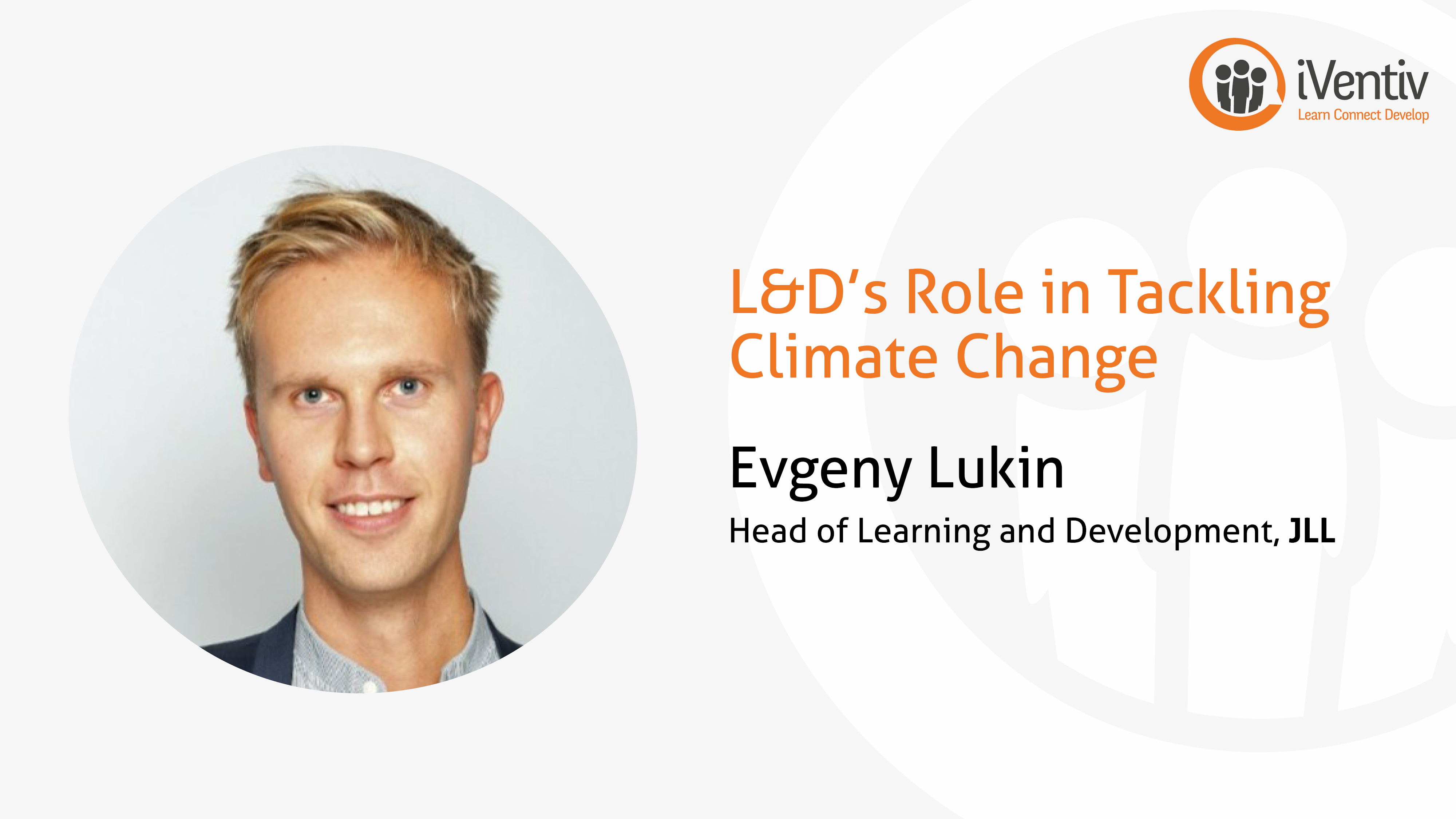 How can Learning and Development leaders play their part in tackling climate change? Speaking to iVentiv, Evgeny Lukin, Head of Learning and Development at JLL (Jones Lang LaSalle), shared some of the steps that he and his team have taken in partnership with the business to help reduce the company's carbon footprint and that of its clients. Watch the full interview and read more here
Learning and Change at ASML | Laureen Rwatirera and Ronald Plantinga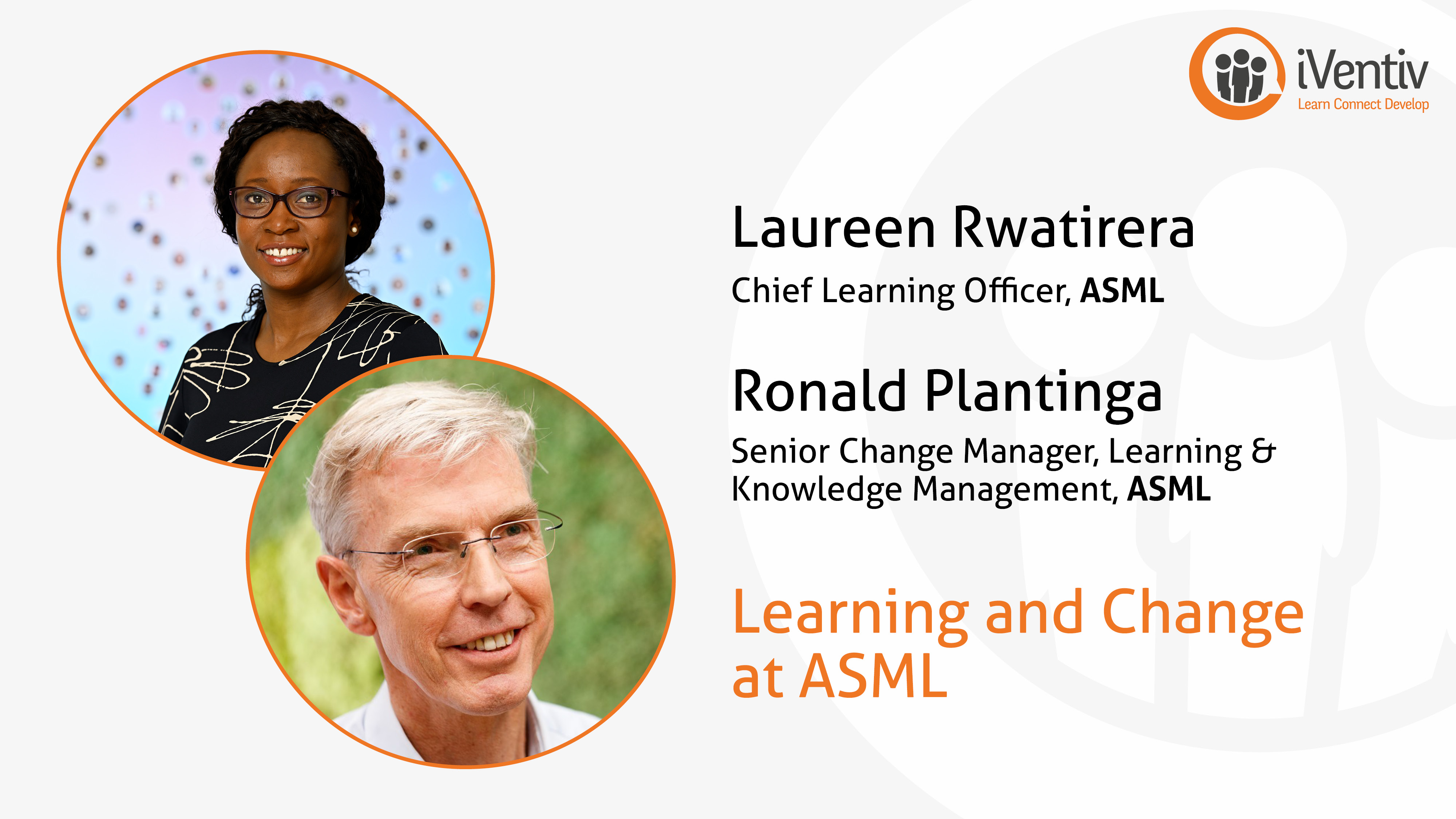 In the midst of big change, chip shortages, and a rapidly growing workforce, Laureen Rwatirera (Chief Learning Officer) and Ronald Plantinga (Senior Change Manager, Learning & Knowledge Management) spoke to iVentiv's Richard Parfitt about what ASML's L&D team are doing to develop their workforce's adaptability and competence.
Over the last few years, ASML's workforce has grown rapidly, from 14,000 in 2014 to over 40,000 today. In this video, dive into conversations with key change makers at the 'most important company you've never heard of'. Learn about the company's change management mindset, hear about their crucial innovations for continued growth, leadership development initiatives, and key tips for navigating a dynamic and ever-growing industry landscape. Watch the full interview and read more here
What are the priorities for Chief Learning and Talent Officers in 2023 so far?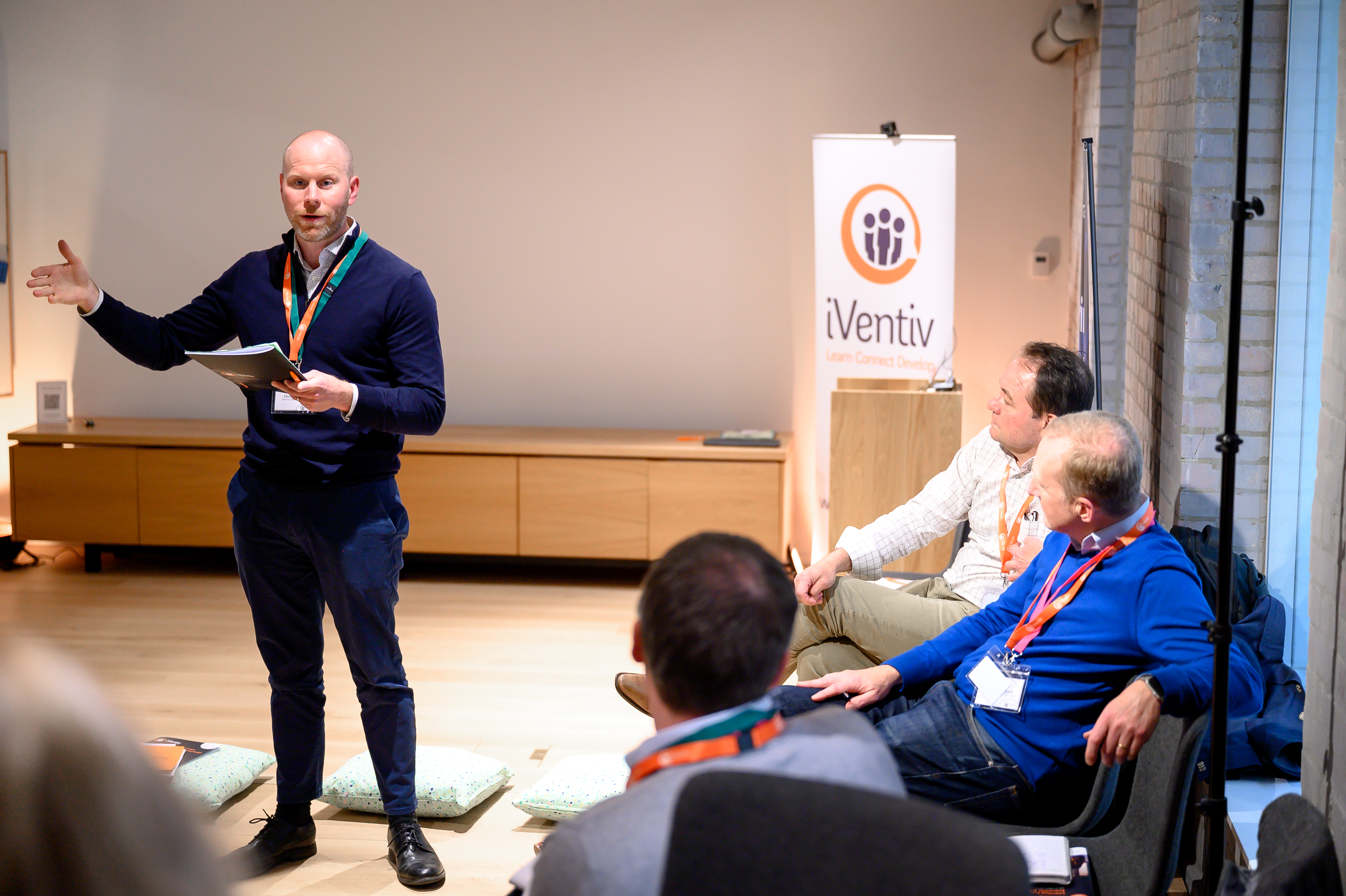 At the end of 2022, the iVentiv Pulse tracking report showed that leadership development was the single biggest priority for Global Heads of Learning and Talent. The report draws on questionnaires sent to Chief Learning Officers and Heads of Talent Management, where participants were asked to identify their key goals and challenges.
In this blog, we ask how much that has changed so far in 2023 and look at the key themes shaping the world of L&D and Talent Management. Read more here
Lessons for Talent and Leadership from Sport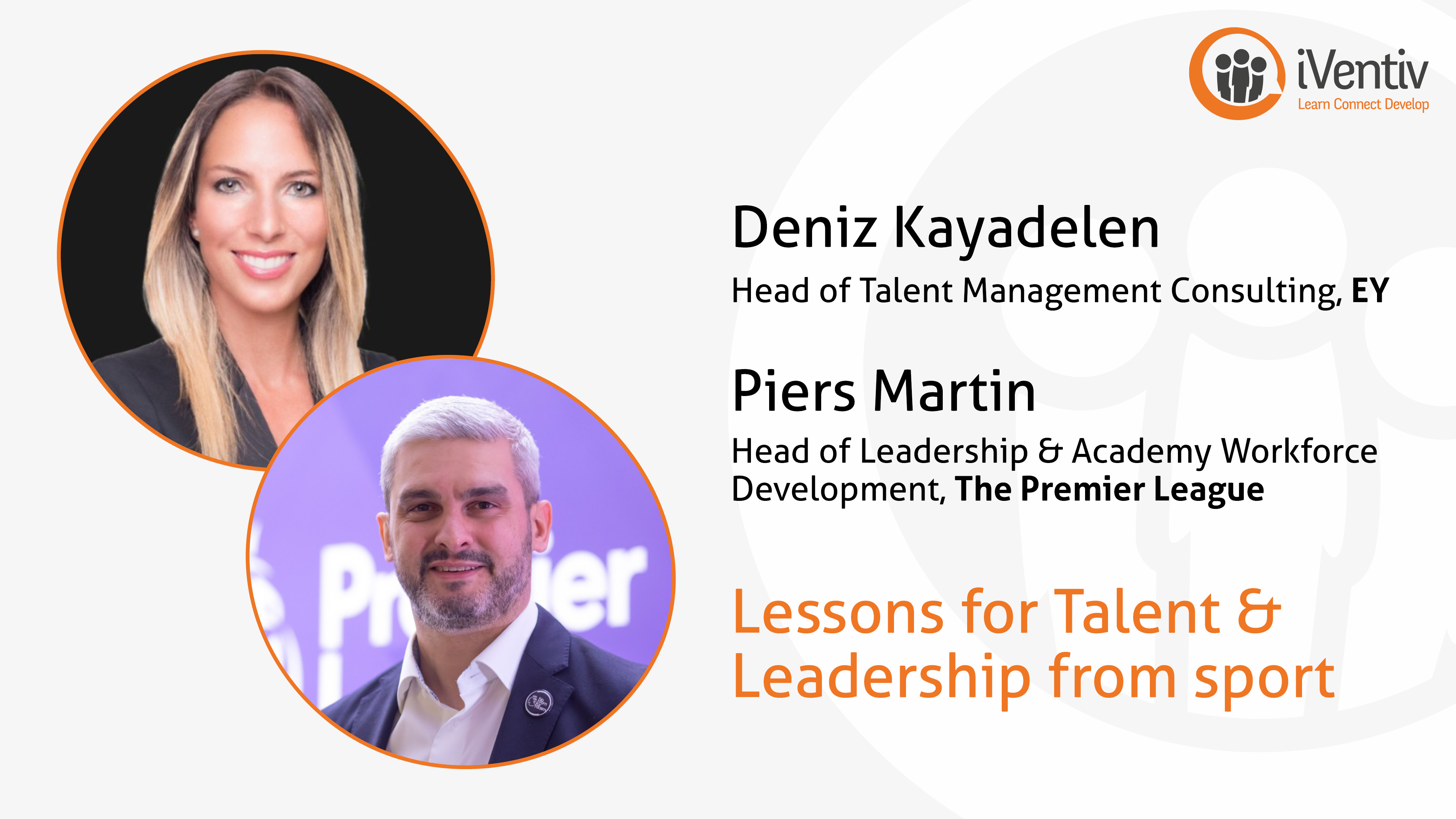 In an iVentiv exclusive talk with Deniz Kayadelen, Head of Talent Management Consulting at EY, and Piers Martin, Head of Leadership and Academy Workforce Development at The Premier League, Marketing Manager Richard Parfitt asks: what lessons can Learning and Talent functions learn from sport?

Here, we delve into topics such as DEI, resilience, psychology, and wellbeing initiatives that are crucial factors in developing strong leaders. We also talk about the receptiveness of leaders in HR to adopt ideas from sport psychology, and which sports personality would make the best leader in business. Watch the full interview and read more here.
Why are Chief Learning Officers obsessed with ROI and what are they doing about it?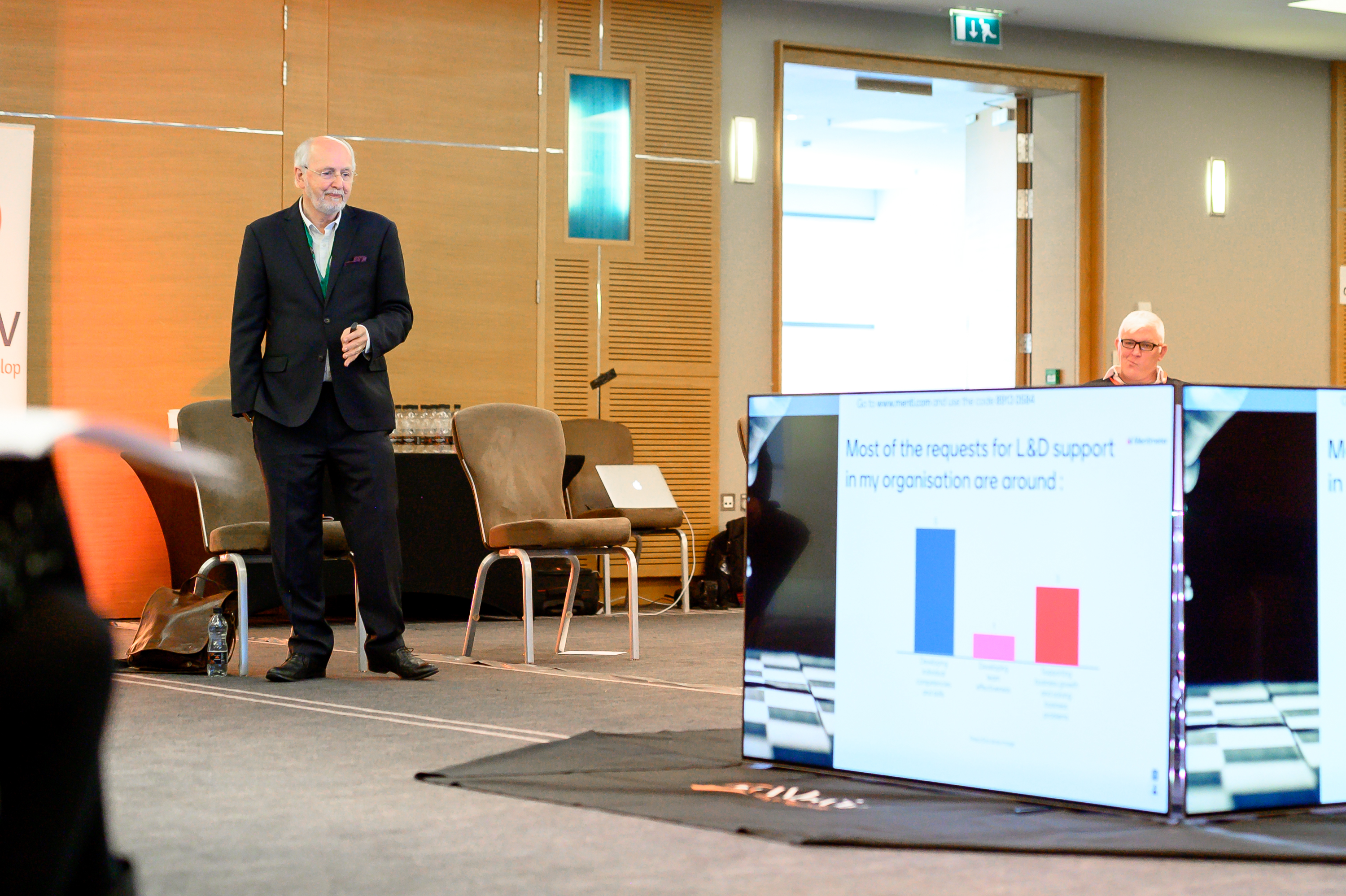 The challenge of demonstrating the business value and ROI of L&D teams is a persistent issue for many companies. Despite the potential for learning to make a significant contribution to the business, it can be difficult to convince CEOs and other senior leaders of its value.

In this blog, we will explore the key questions that CLOs are asking when it comes to demonstrating the business value and ROI of their L&D teams and outline some of the solutions organisations have tried so far to evaluate their effectiveness. Read more here
What Drives Successful DEIB Strategies? | Alison Shea, Former VP, Global Talent Development & Learning, State Street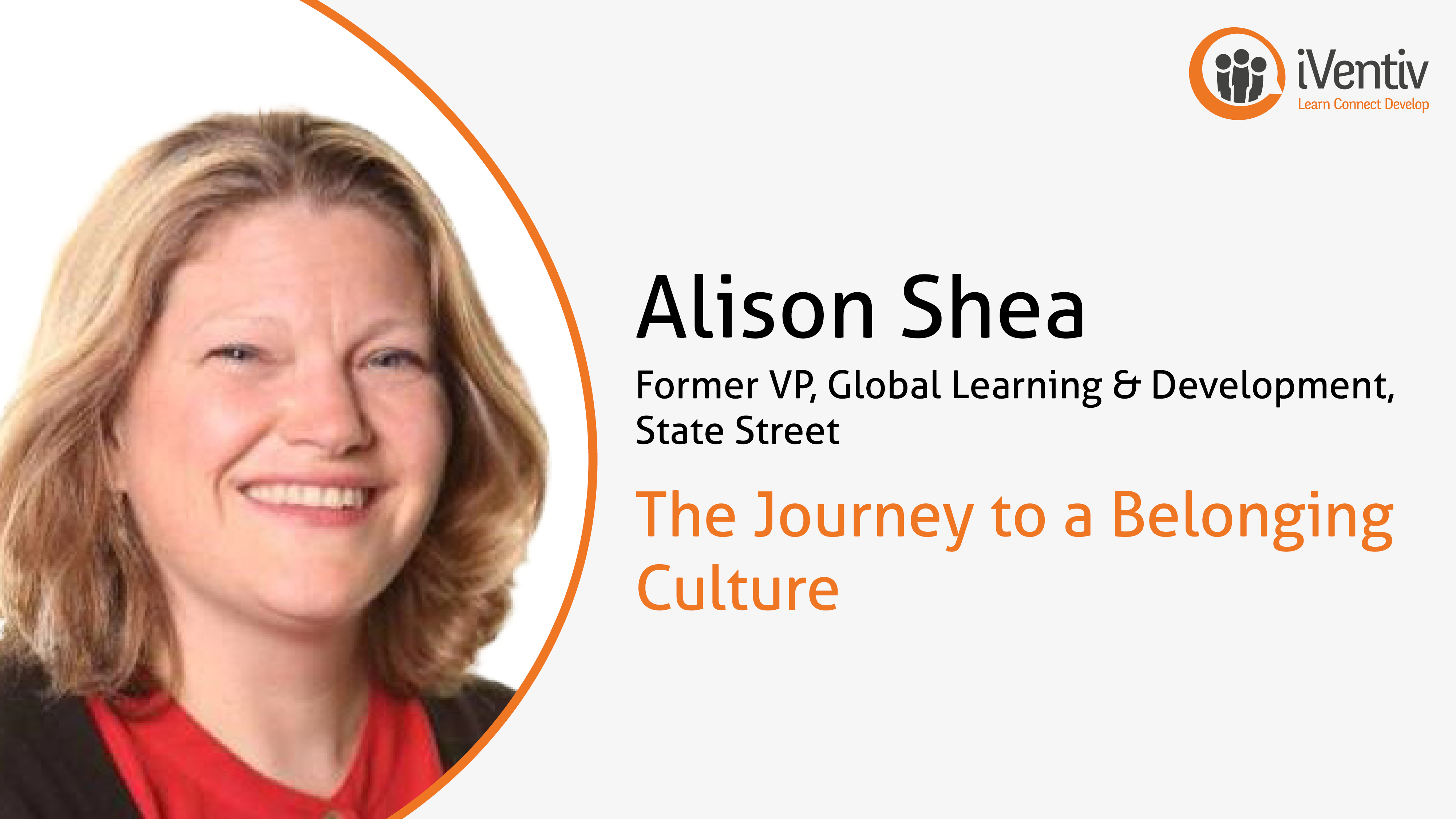 Speaking to iVentiv Content Director Temi Bamgboye, Alison Shea, the Former VP of Global Talent Development & Learning at State Street, shared her insights on the pivotal role of diversity, equity, and inclusion (DEI) and belonging in organisations. Shea brings a wealth of experience, including her tenure at Thomson Reuters, not to mention a genuine passion for talent development and learning.

In a wide-ranging conversation, Alison discussed DEIB and how it isn't a problem you're trying to solve, it's a key driver of success. She spoke about how not all diversity is visible and how "invisible" traits such as neurodiversity can be truly impactful. Businesses, she says, should support all voices that don't get heard enough by traditional means and leaders and DEIB champions should encourage everyone to learn from their mistakes. Watch the full interview and read more here.
 
Why are CLOs Making Leadership a Top Priority for Learning & Development?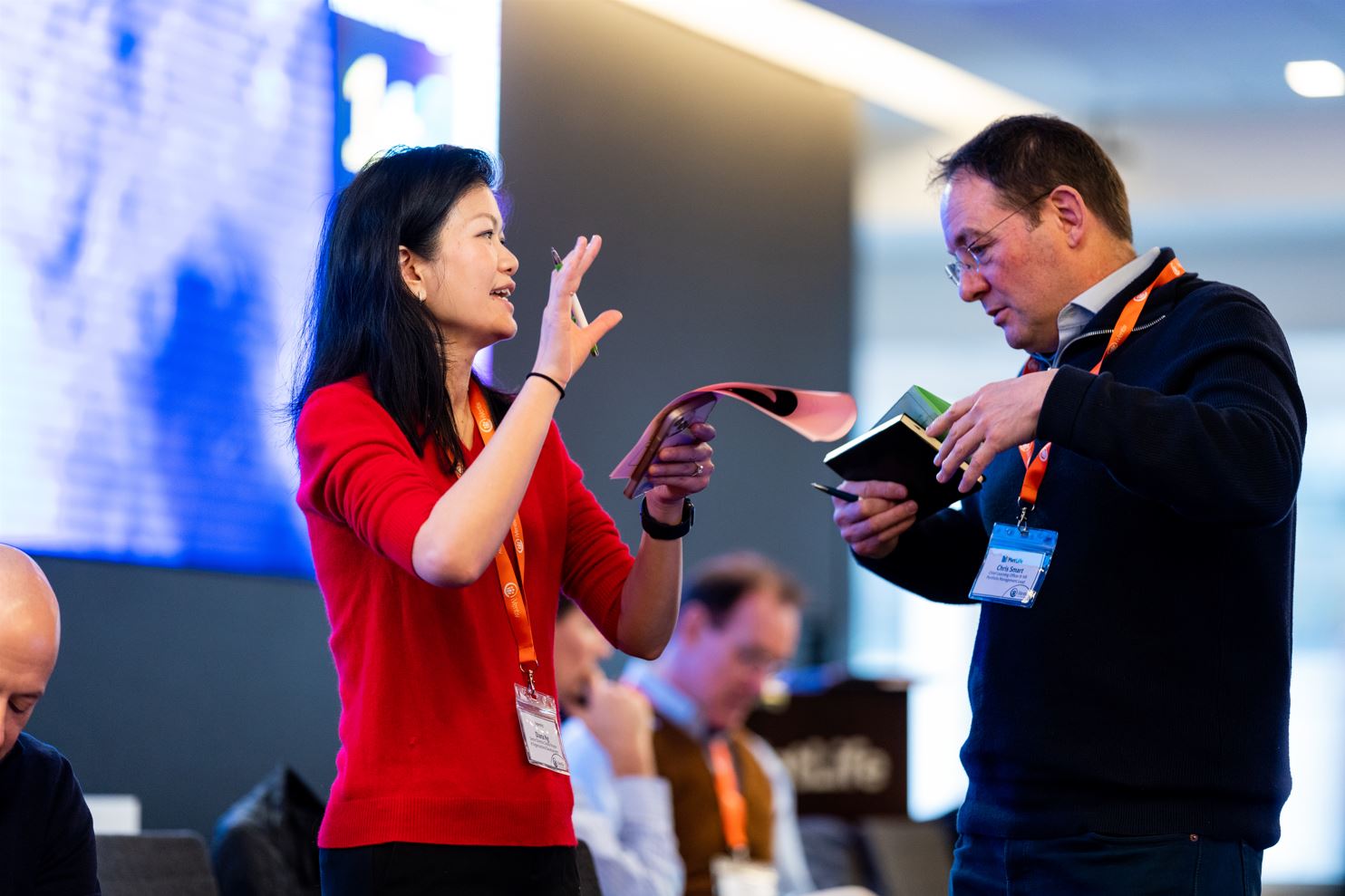 Leadership is more than just a job title. Leadership is about the behaviours a person displays and the actions they inspire. Often, the most effective leaders – certainly from the perspective of L&D teams – are those who are always seeking to learn, develop and grow themselves. In this blog, we explore some of the key questions that Chief Learning Officers are asking about leadership, and highlight some of the methods L&D leaders have adopted to help develop better leadership skills across the organisation.
Leadership from the Dance Floor to the Balcony | Marianne Schenk, Global Head of Leadership Development, Julius Baer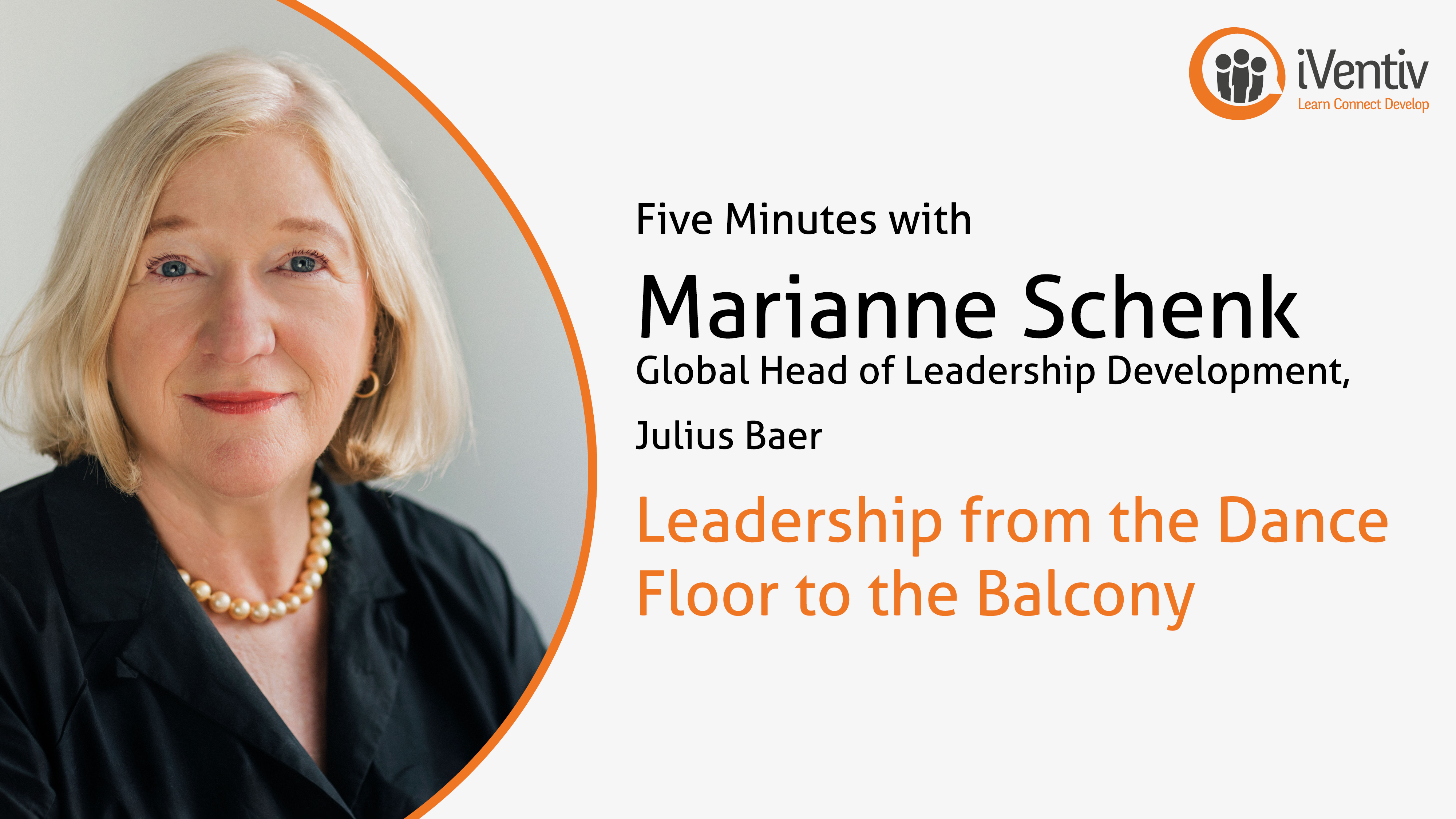 Marianne Schenk, Global Head of Leadership Development at Julius Baer, shares her insights on the importance of adaptability and reflection in effective leadership. Marianne discussed the idea being on a "dance floor" versus viewing from the "balcony." Marianne Schenk is Managing Director, Senior Advisor, Global Head Leadership Development at Julius Baer and a Senior Organisational Change expert with a global portfolio. Read more and watch the full interview here.
Reflections on Leadership and GE Crotonville | Doug Scott and Jay Moore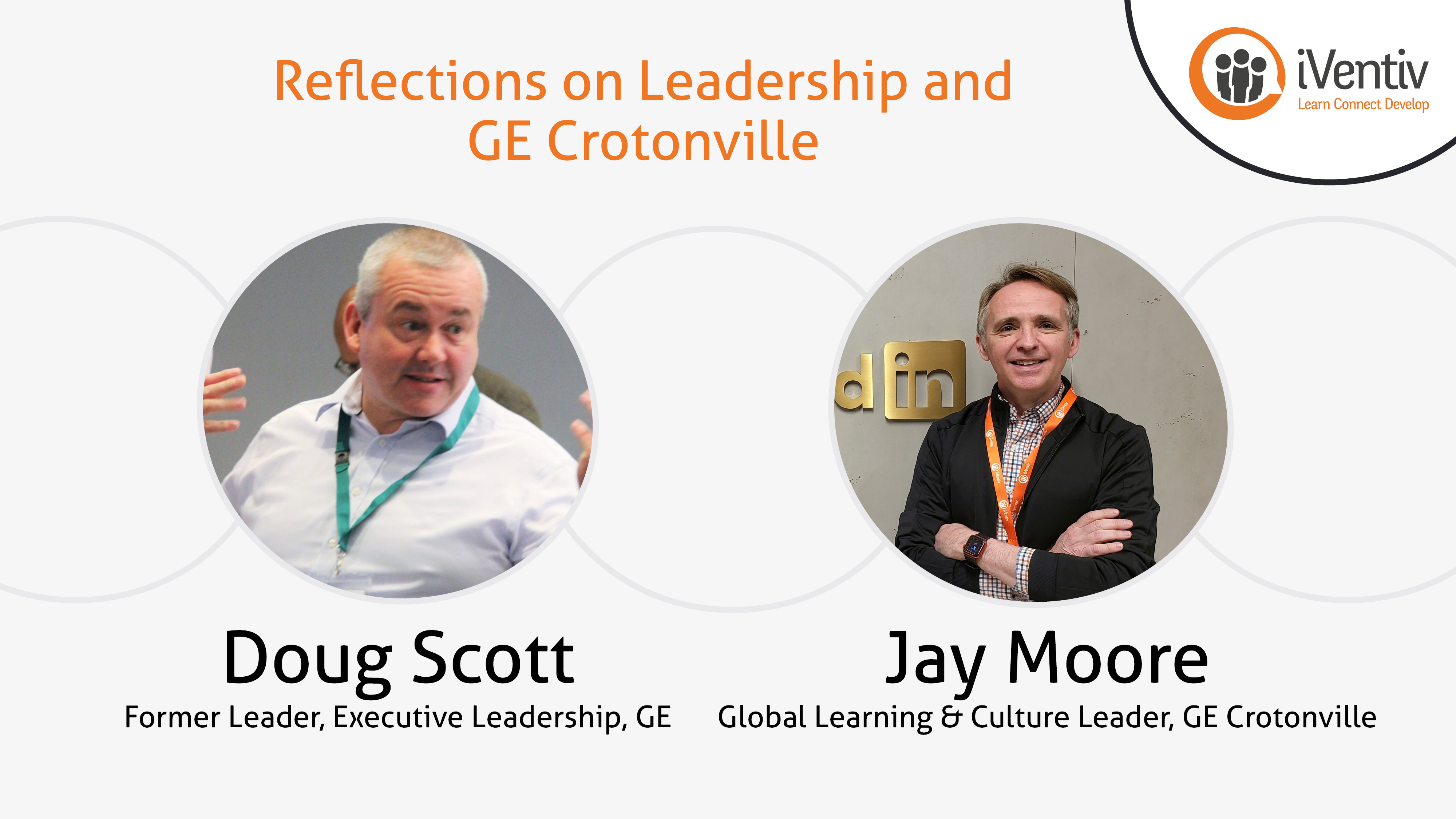 Doug Scott, the former leader of Executive Leadership at GE, and Jay Moore, the Global Learning & Culture Leader at GE Crotonville, spoke with iVentiv about GE's Corporate University campus at Crotonville, its history, and significance. The two experts shared their experiences and insights on leadership development, the role of emotional intelligence, and the importance of trust in building a culture of collaboration. Read more and watch the full interview here.
Why is Coaching a Priority for Talent and Learning Executives?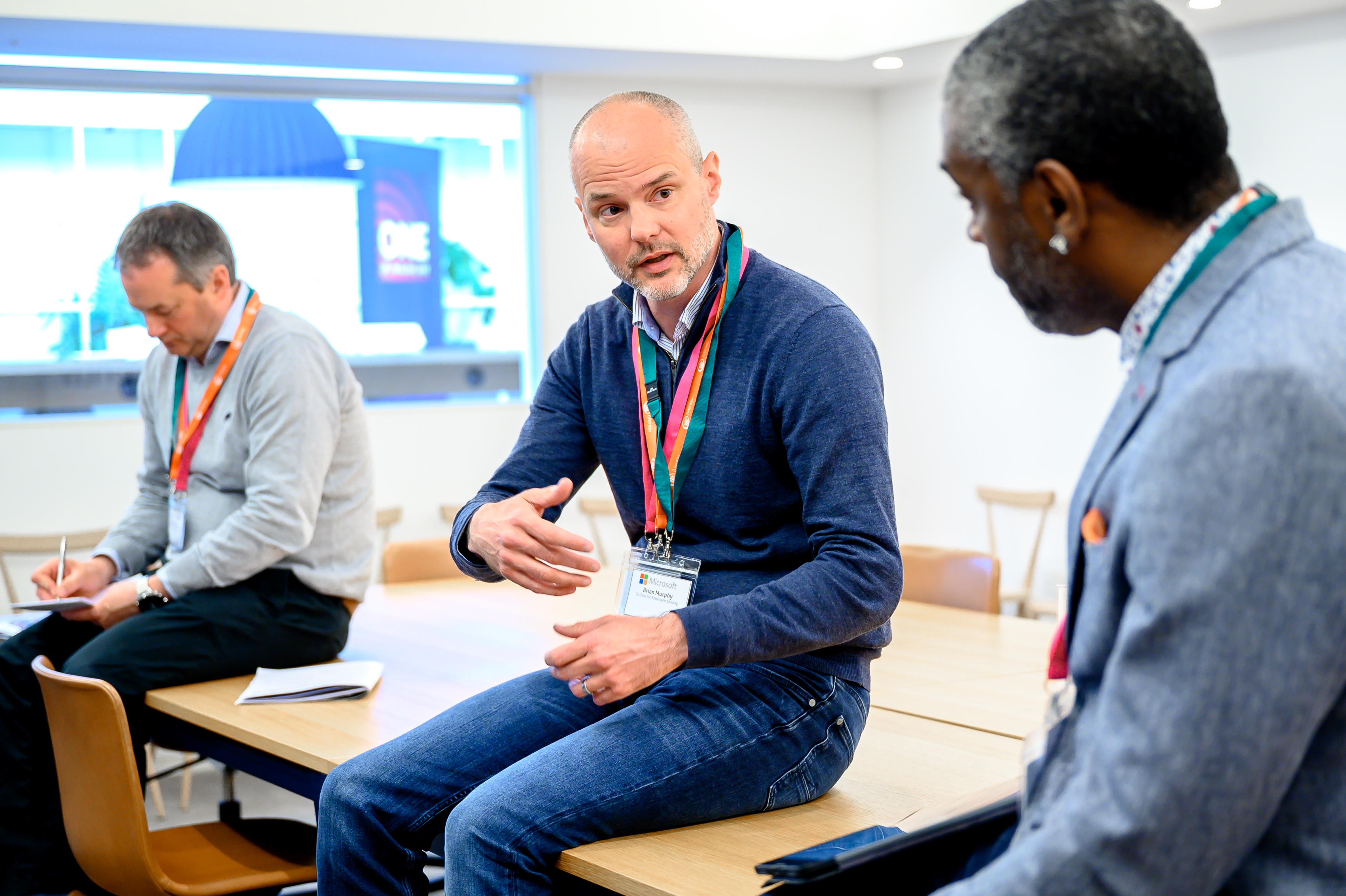 Jay Moore, Global Learning and Culture Leader, GE references the importance of coaching at GE, how the company 'spends a great deal of time with our most senior leaders for them to be better coaches' and how it 'continues to be a needed and necessary skill for leaders'. In essence, it is the tailored approach to development that coaching offers, that can help executives improve their leadership skills and achieve their goals, making it an attractive option for learning, talent, and leadership executives to invest in. Read more here 
Adeline Looi, The Nestlé Global Leadership Development Framework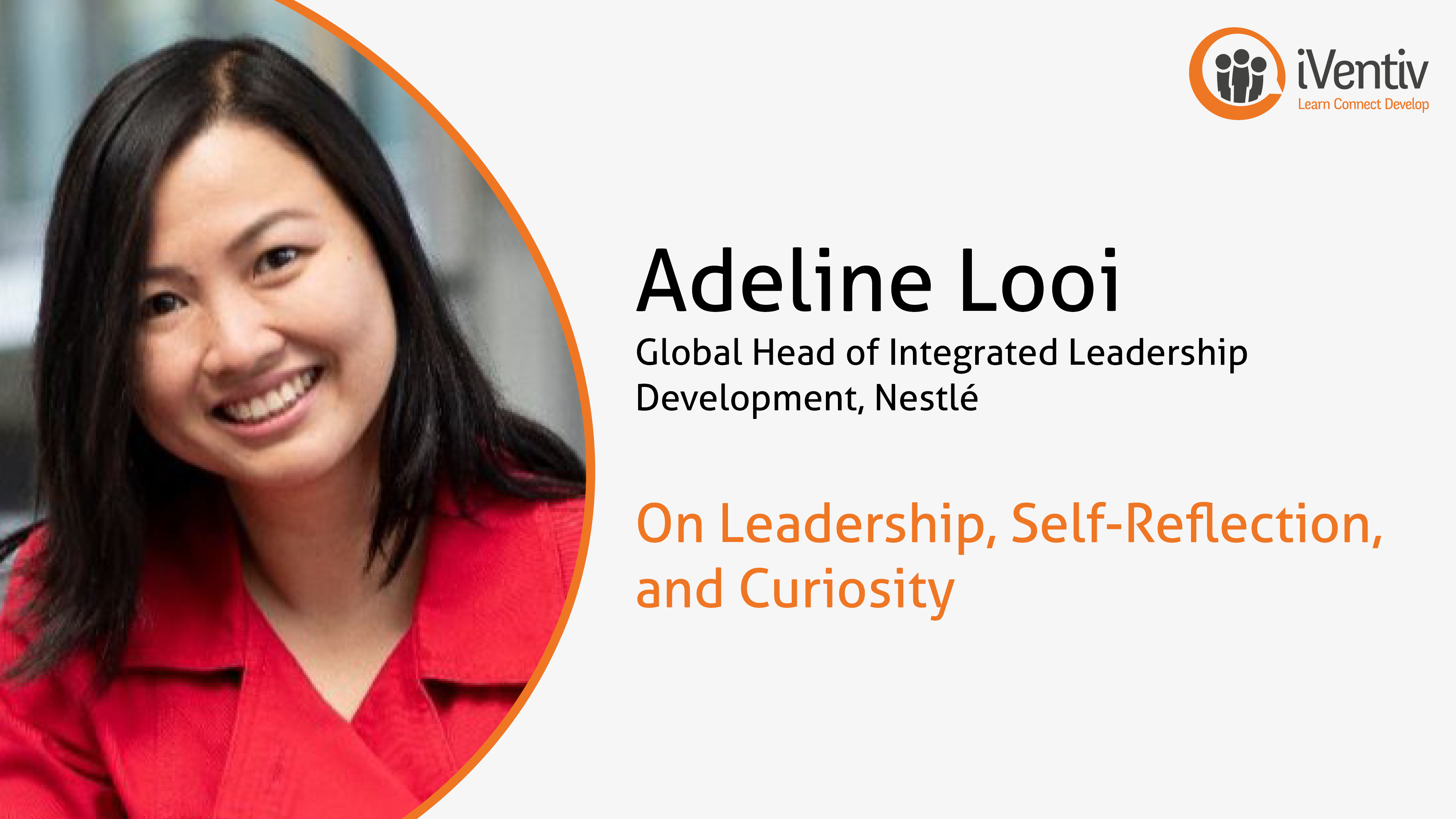 Adeline Looi, Global Head of Integrated Leadership Development at Nestlé is responsible for helping 30,000 people leaders and 273,000 full-time employees in over 180 countries grow in leadership. Speaking to iVentiv's Temi Bamgboye, Adeline discusses about the Nestlé Leadership Framework, her own philosophy on leadership, and why it is that fewer people now want to be leaders. Watch the full interview.
Why are Global Heads of Learning, Talent, and Leadership focussing on DEIB and what are they doing about it?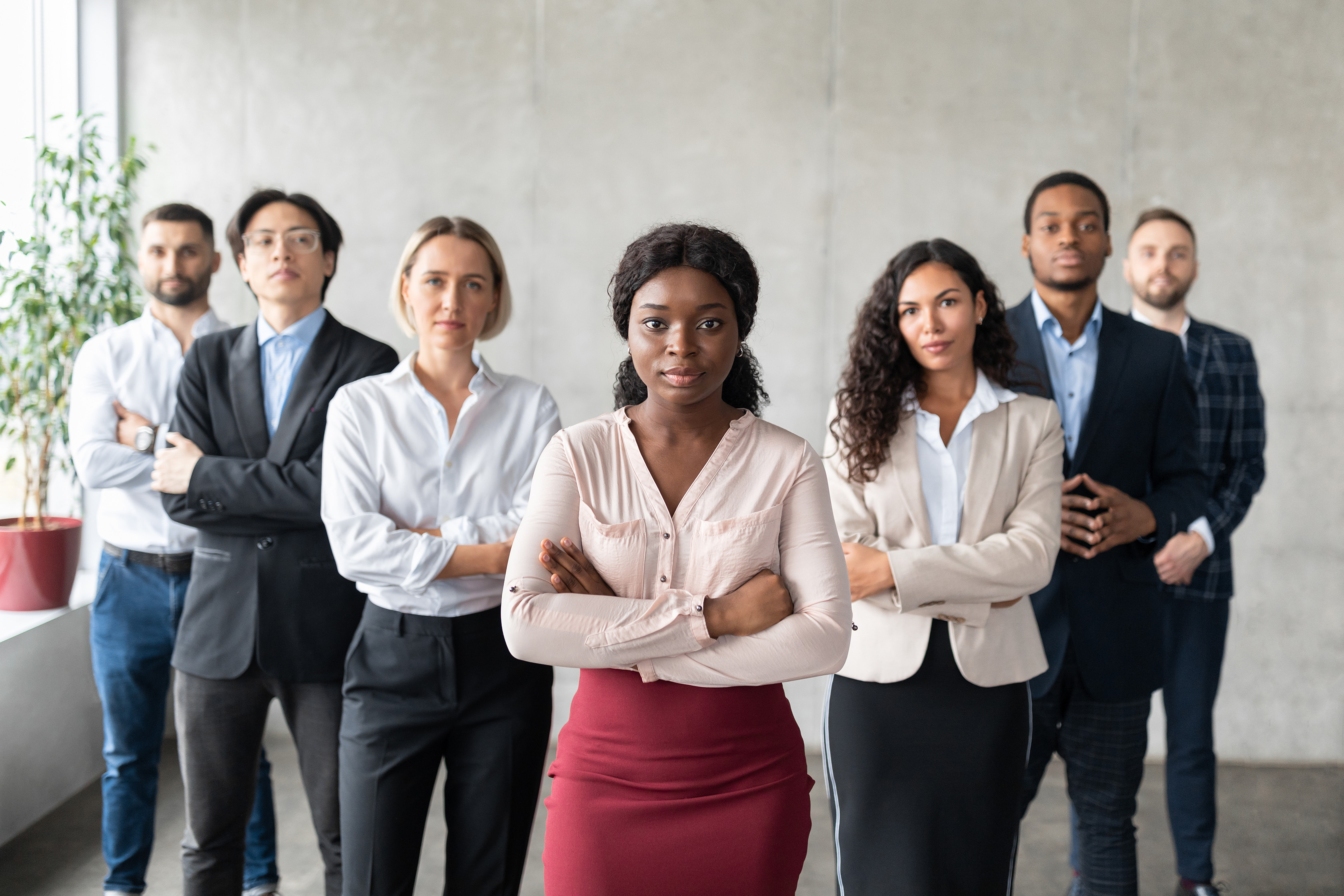 Employees should be more than satisfied, they should thrive. Increasingly, CxOs see their success with Diversity, Equity, Inclusion and Belonging (DEIB) as key to achieving that.
In 2022, 21% of the Global Heads of L&D, Talent Management, and Executive Development who attended iVentiv events selected DEIB as one of their priorities. This is one part of HR's wide range of priorities, but more and more leaders in learning and talent are looking to make DEIB a key part of what makes them successful going forward. Read more about why and how leaders are incorporating DEIB into their HR strategies here.
Phil Rhodes (WM) on Skills, AI, and Measuring L&D's Impact on Business Outcomes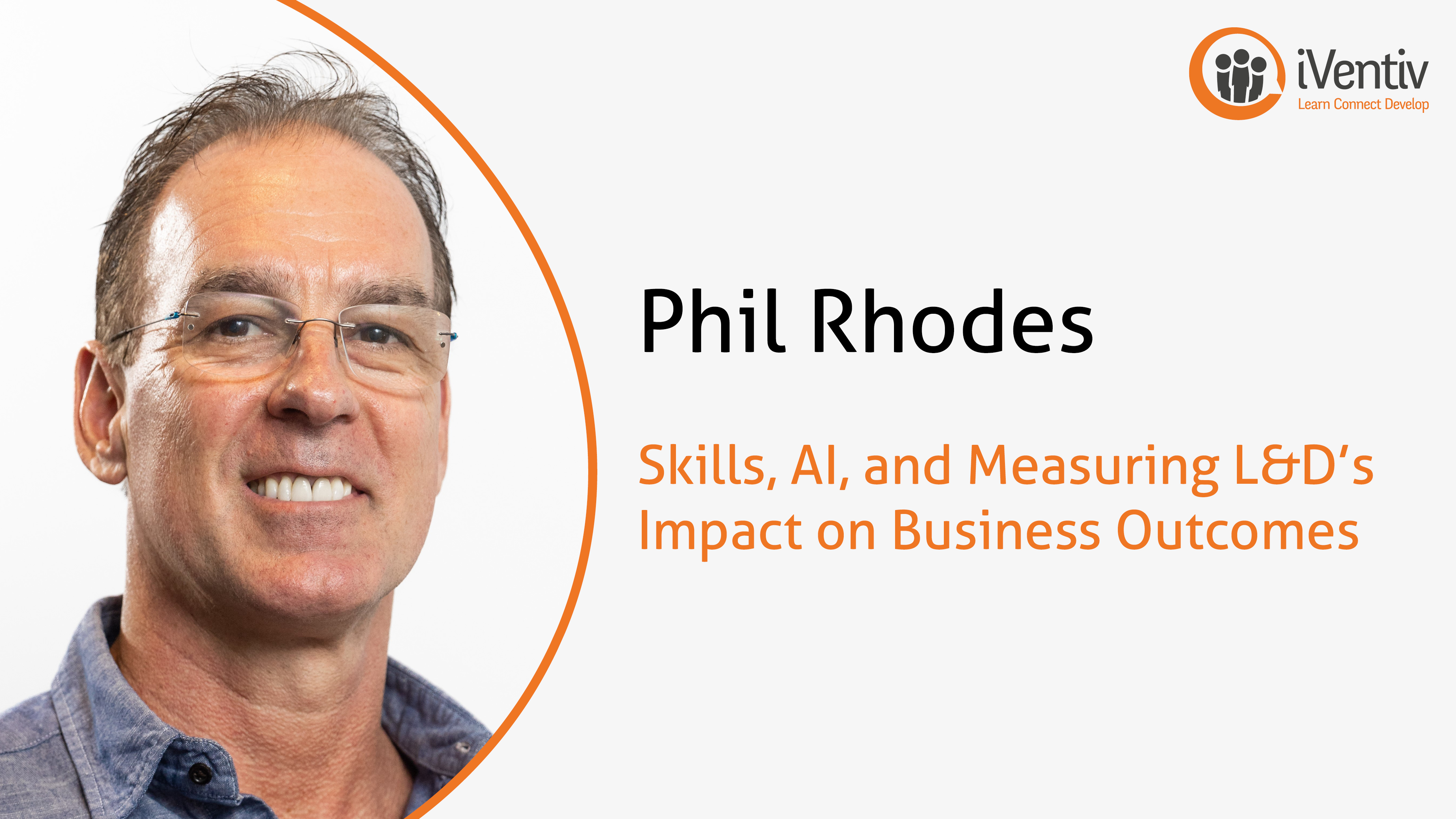 Phil Rhodes is the Head of Learning and Leadership Development at  WM, the largest environmental services company in North America, and is a frequent conference keynote speaker on topics ranging from organizational effectiveness, leadership development, change management, and learning trends. He has specific expertise in crafting dynamic Learning and Development (L&D) solutions that enable data-driven decision-making and help employees reach their full potential. Ahead of his breakout session at Learning Futures New York, Phil blogged for iVentiv sharing his perspectives on the trends shaping L&D. Phil writes about skills, partnering with business functions, making the most of AI, and measuring the impact of L&D on business outcomes. Read the full blog here.
What are the biggest priorities for Chief Learning and Talent officers?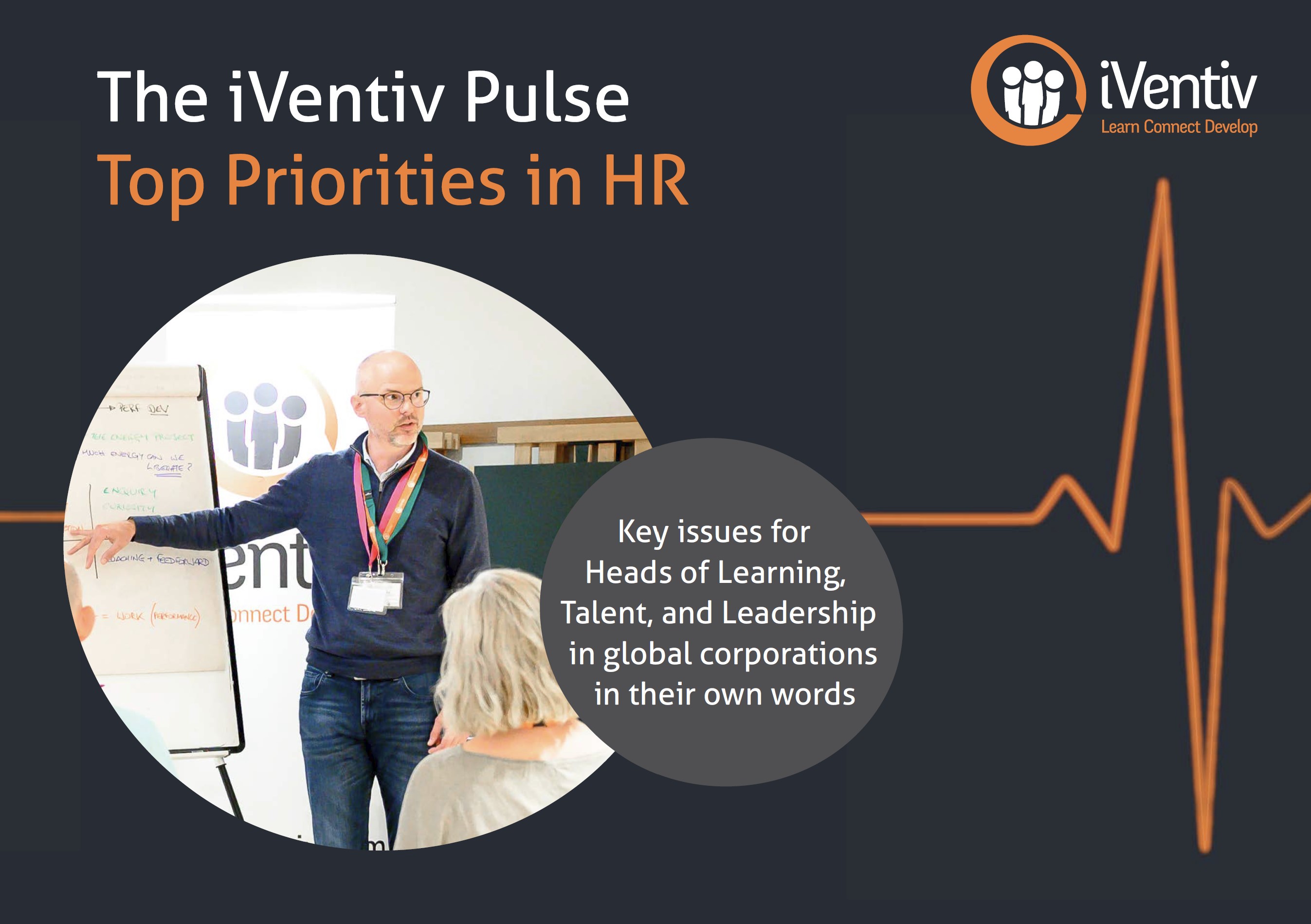 What are the priorities driving global Heads of Learning, Talent, and Leadership? Before every iVentiv event, we ask you to tell us what areas you're focusing on, and what questions you want to ask your fellow participants. We've pulled together those responses into a report summarising the big themes and key questions driving HR as we head into 2023. This blog summarises the key takeaways, and the full report includes commentary from experts in learning, talent, and leadership.
Nataliia Gorbenko, What opportunities does Ukrainian talent present?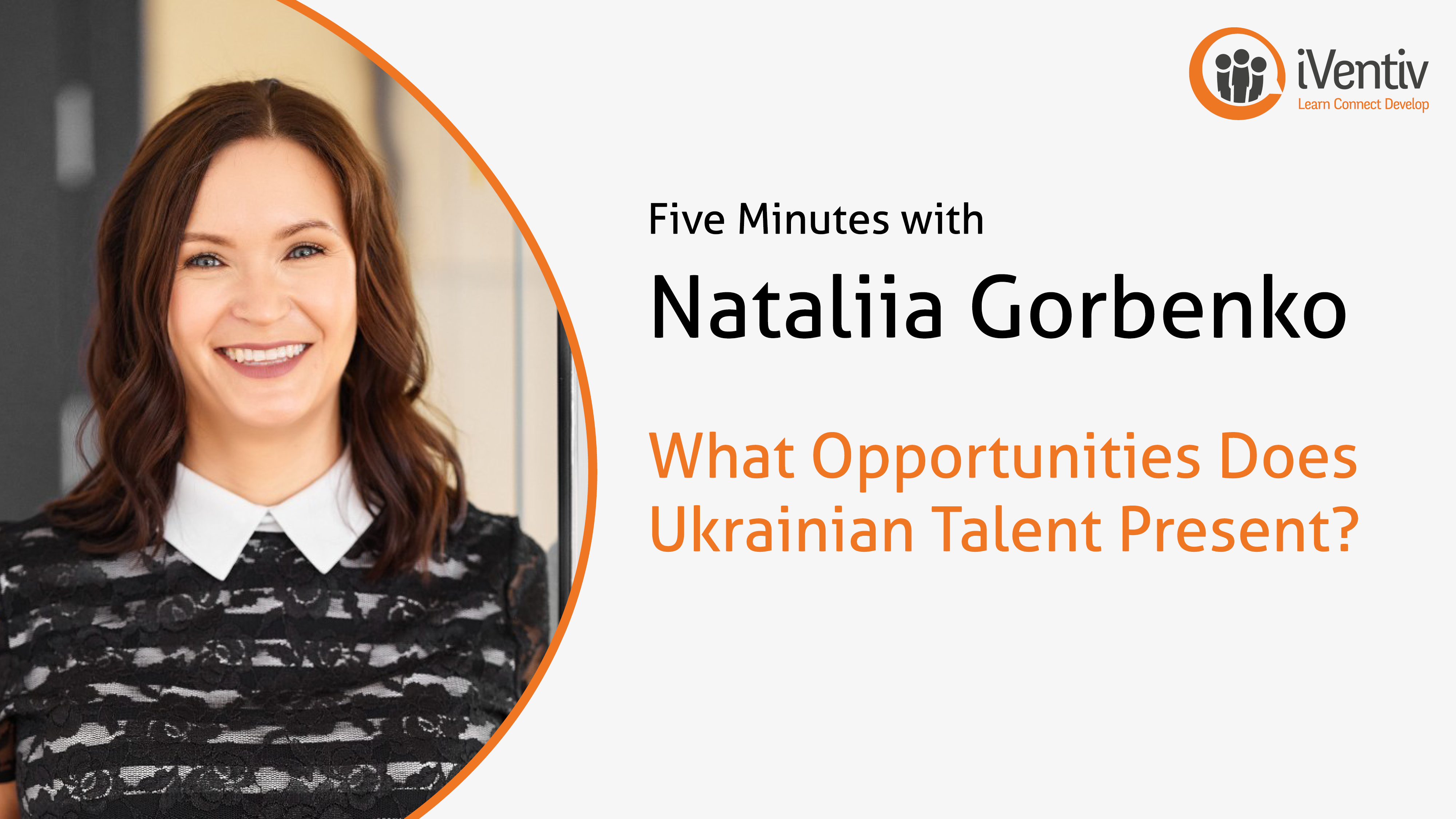 Since the Russian invasion of Ukraine, corporations have taken a range of steps to support Ukrainian employees and customers. Speaking to iVentiv ahead of her session at Talent Management Zurich in October 2022, Nataliia Gorbenko, Global Head of Talent, Performance and Rewards Management at Luxoft, spoke about how businesses have the opportunity to support Ukrainian talent with real benefits to both parties. Read more and watch the full interview here.
Uli Heitzlhofer, How do you make hybrid working inclusive?
Ahead of his session on hybrid working and exclusivity at iVentiv's Learning Futures California in 2022, Uli Heitzlhofer, Director of People Learning & Development at Lyft, gives a preview of the topics he plans to cover in this short interview.
Uli discussed the pivot to a hybrid model of work and the opportunities and challenges that presents for leadership, for new employees, and for the business. Read more and watch the full interview with Uli to hear about how Lyft made the transition to a fully hybrid model.
Matt Smith, Former Chief Learning Officer, McKinsey & Company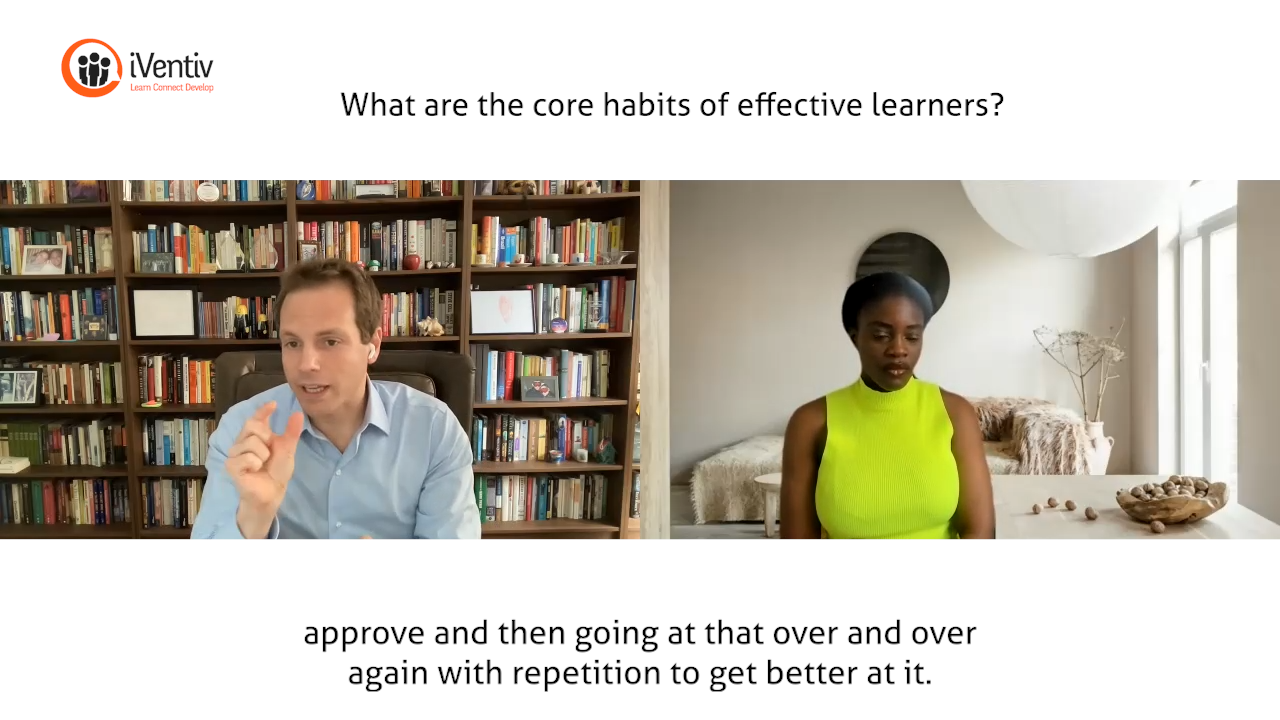 Matt Smith is an Executive Coach, Leadership Advisory, and former Chief Learning Officer at McKinsey & Company. Speaking to iVentiv's Temi B, Matt discussed the habits that make a successful learner, techniques for developing intentional learning, plus ideas to help CLOs work with business leaders. For Chief Learning Officers, these are perennial questions, but Matt says they are tractable ones as well. To find out more about Matt's tips for creating a culture of intentional learning, read and watch the full interview.
Why do Global Heads of Learning, Talent, and Leadership offer to host iVentiv at their corporate offices?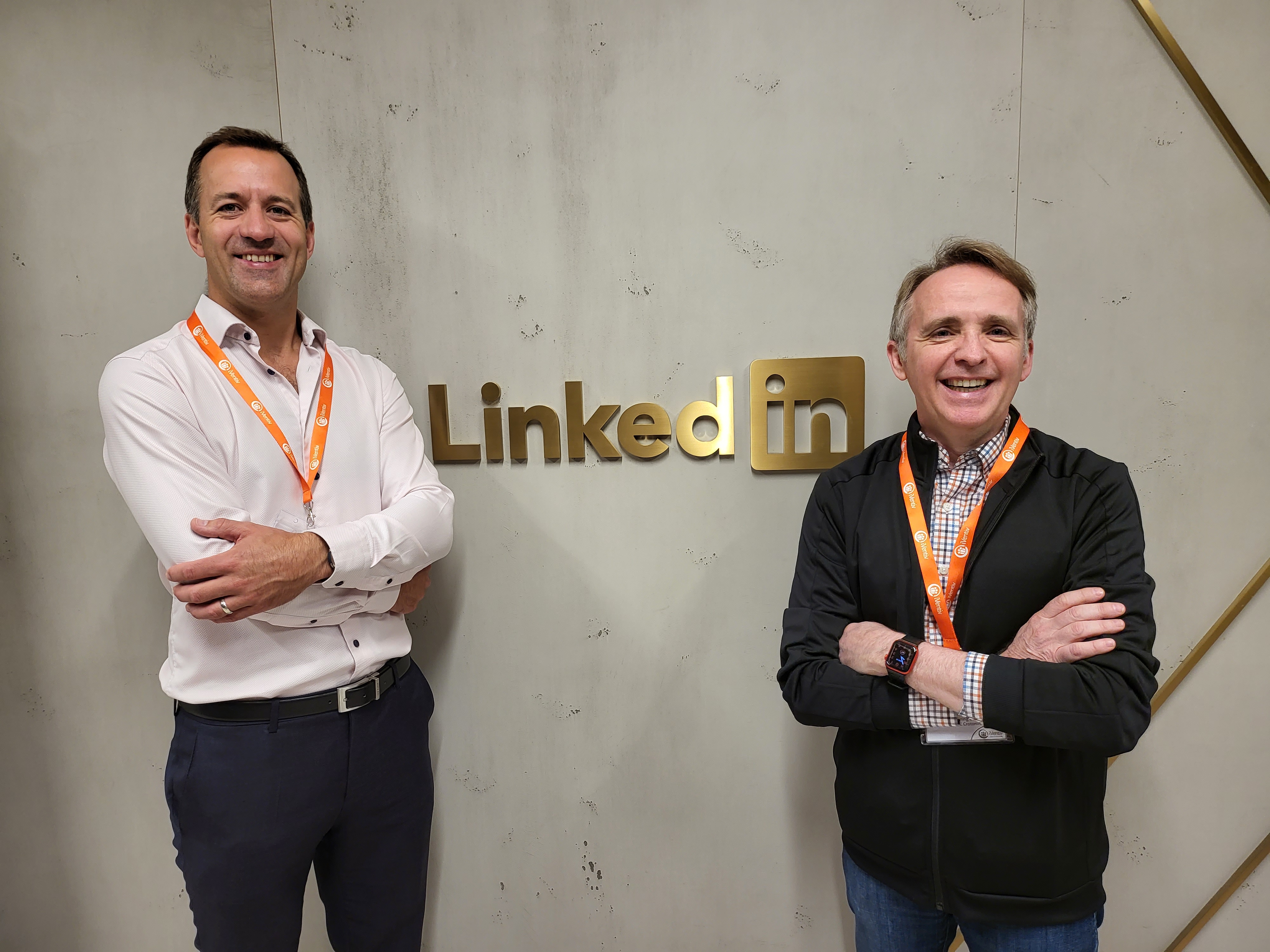 iVentiv events are all about community and collaboration. By bringing together senior executives from global companies to share knowledge, iVentiv provides the platform for you to connect with peers in the same roles and take away new ideas that make a real business impact. Over the years, we have been very fortunate to bring that conversation to some of the world's most iconic corporate venues.
Corporate hosts enhance the iVentiv experience by providing inspiring spaces to connect and develop. A fresh environment and a different business culture helps participants think about their challenges in new ways. In short, hosts inspire the iVentiv community to experiment, innovate, and do more. Find out more about hosting iVentiv here.
10 Tips for Networking with Decision-Makers at Events and Conferences as a HR Vendor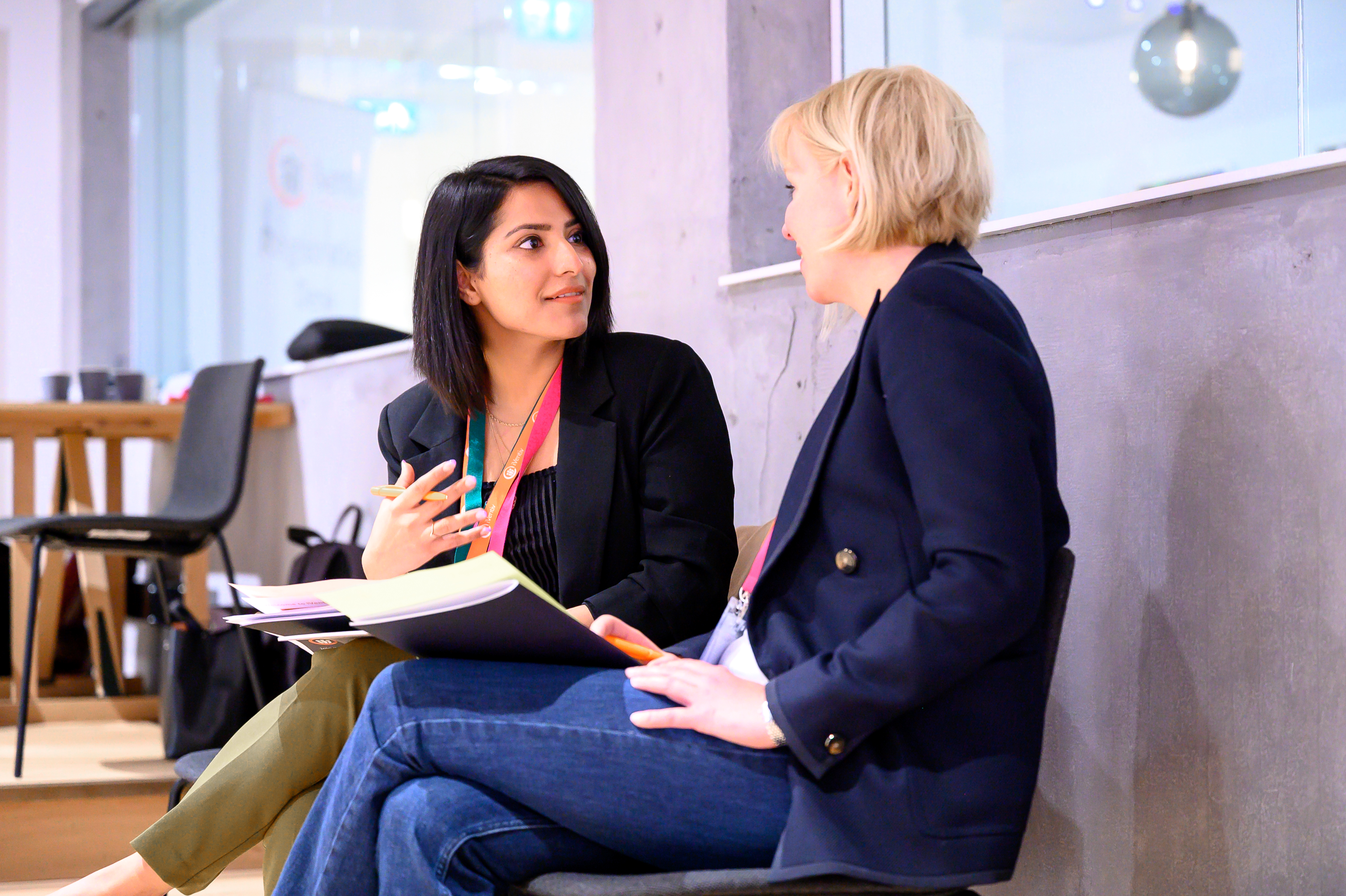 Events, conferences, expos, seminars. Whatever you want to call them. Attending is one of the best ways to meet decision-makers in big companies and do some networking, whether that's Chief Learning Officers, Heads of Talent, or Executive Development leaders.
But there are a lot of events out there, and making the most of them is tough. To get started, read iVentiv's top ten tips for networking with decision-makers at events and conferences.
Derek Bruce, DSM | Interview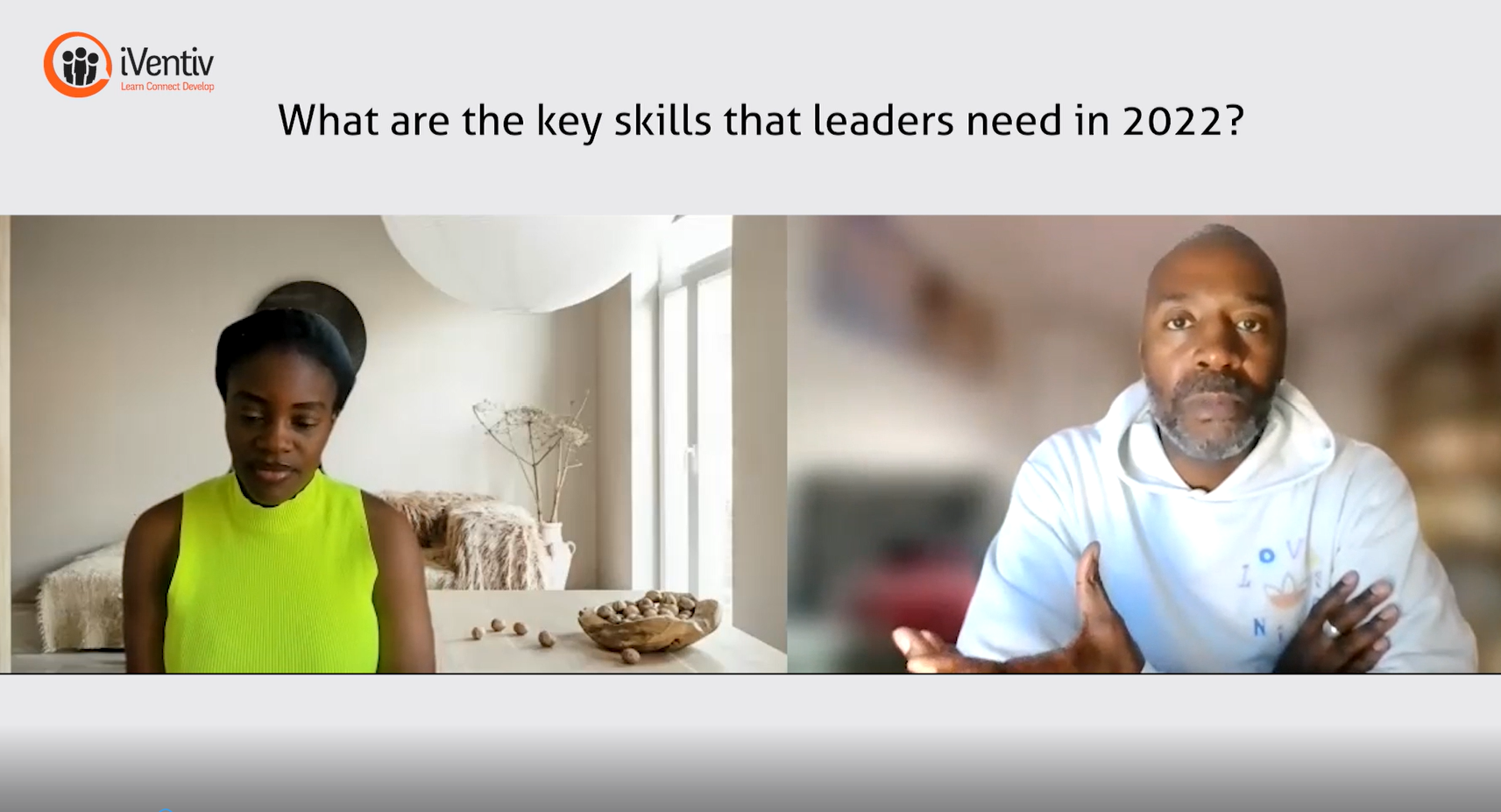 Leadership is about so much more than KPIs and performance.
Derek Bruce has recently joined DSM as Global Lead, Performance Management and Learning Strategy. In this interview with iVentiv, he talks about the skills that leaders need in 2022 to make sure they can support individuals in the way they bring themselves to work. He talks about mindfulness, succession development, and especially purpose. These are the skills that Derek says are going to be especially important going forward, and in the full interview he gives his advice on how to go about it.
Five Minutes with Theresa Cook - TikTok's Winning Culture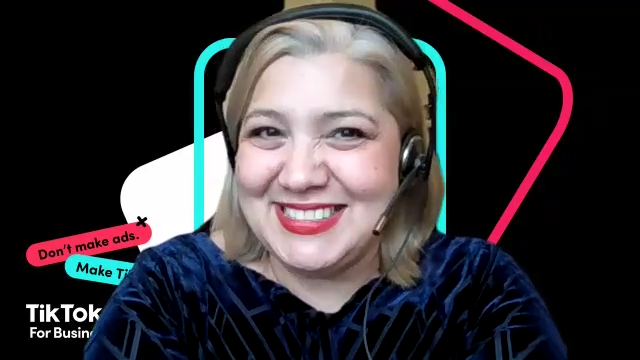 On 1 December 2021, Theresa Cook, EMEA Talent Development Head for TikTok and ByteDance, and her team attended a Town Hall where they were told that the talent development global function was being made redundant.
"Now, in any organisation that is quite a shock," Theresa recalls, "however, in a startup organisation, which I did sign up for, I also knew that these are the kind of things that might potentially happen."
Find out more about how Theresa lept into action.
Five Minutes with Peter Sheppard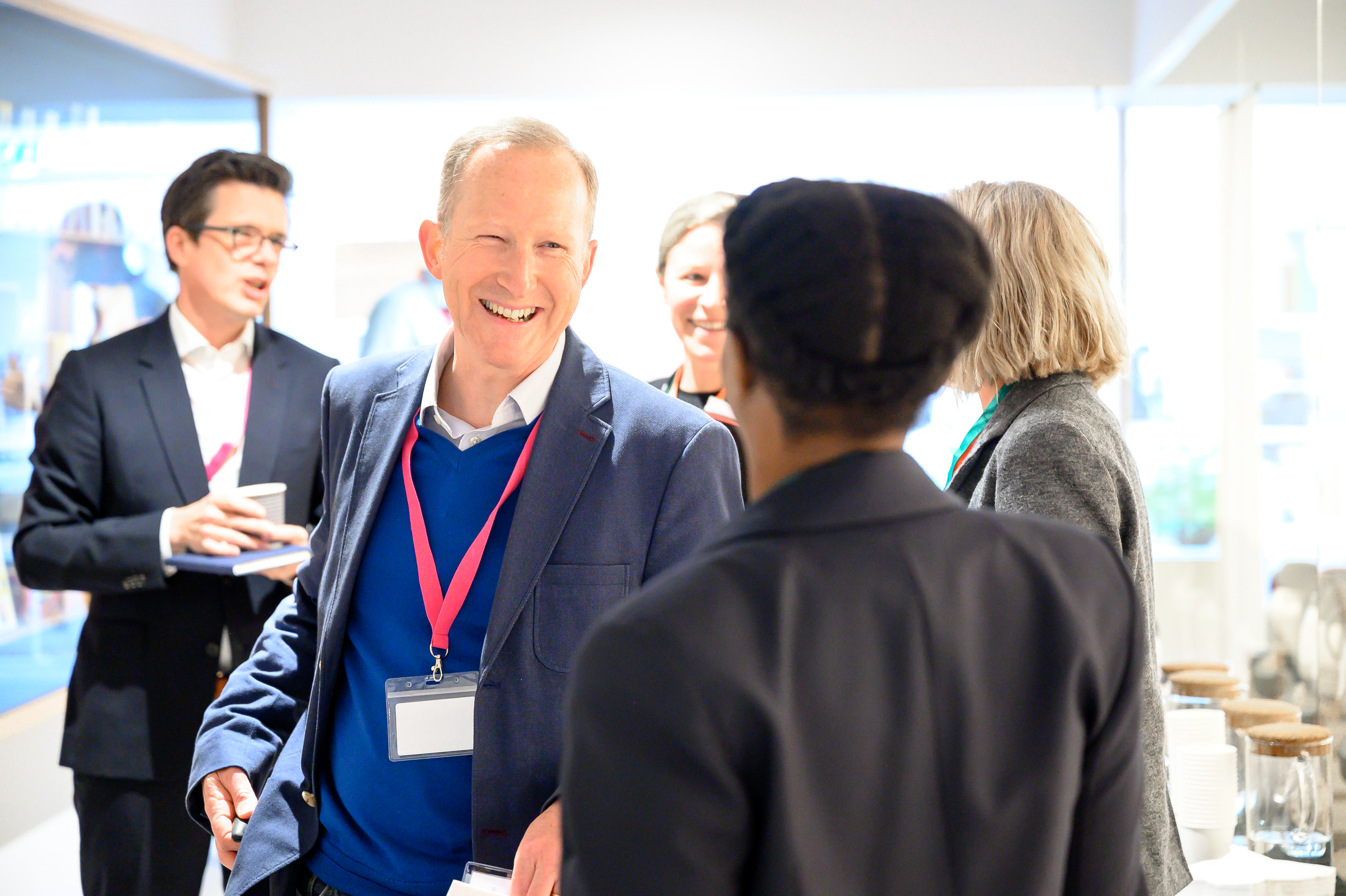 Skills, reskilling and upskilling are high on the CLO agenda right now. Peter Sheppard is Head of Global L&D Ecosystem at Ericsson. In this video, he talks about how to demonstrate the value of skills in your organisation and how to tie your reskilling efforts to key business goals. Watch and read the full interview here.
Five Minutes with Charles Jennings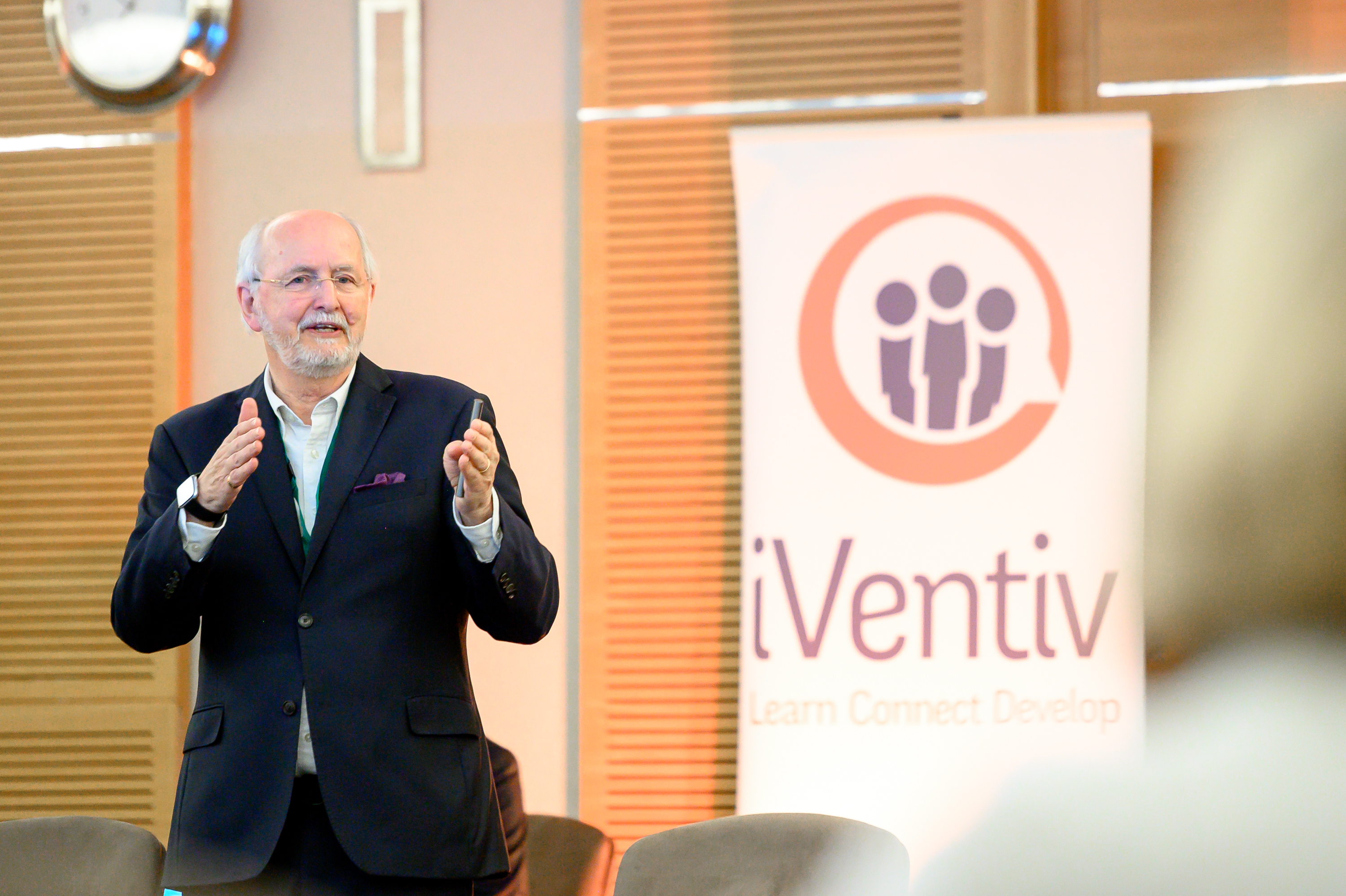 In the first of iVentiv's 'Five minutes with' series, Charles Jennings, Co-Founder of the 70:20:10 Institute and a member of the iVentiv Advisory Board, spoke about the key skills and challenges that CLOs need to focus on right now. Charles shares his insights and ideas on how CLOs can build communities to manage change. Watch the full video to find out more.
Gorana Sandric, The Energy of Words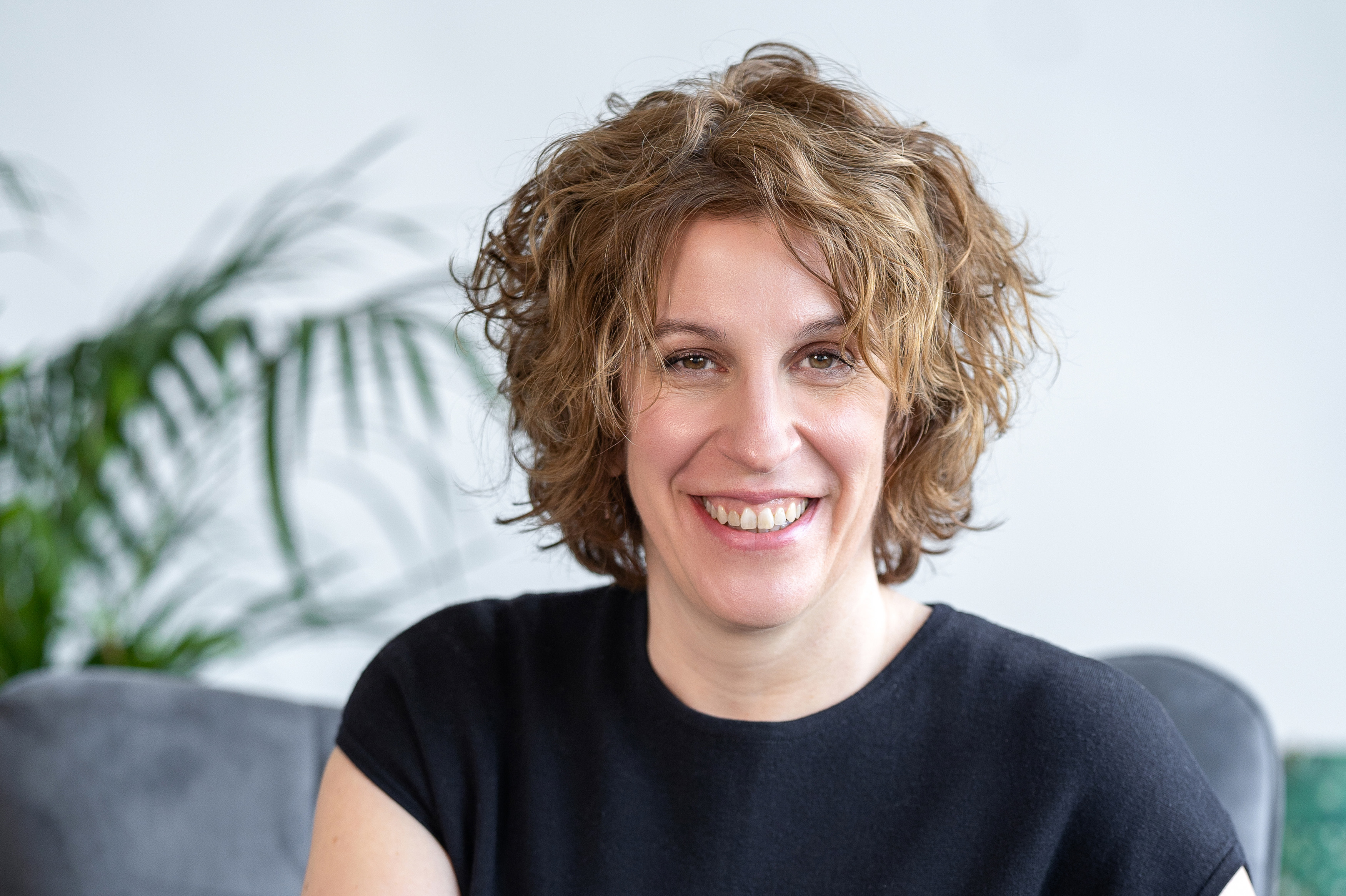 Gorana Sandric is the former Head of Group Talent Development for the Coca-Cola Hellenic Bottling Company and a HR Leadership Development Consultant and Executive Coach. In this blog, she reflects on some of her main takeaways from iVentiv's Talent Management Europe Virtual Knowledge Exchange. Read the full blog to find out more.